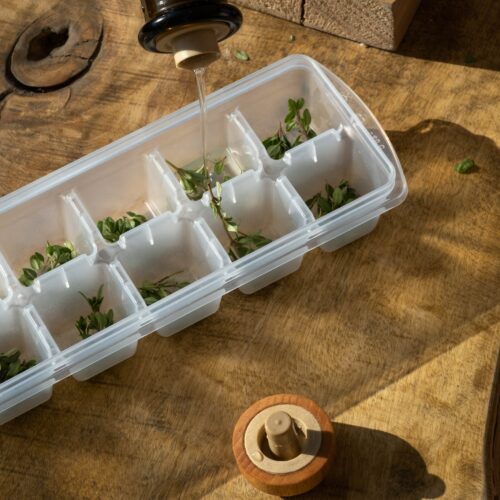 Whole Health Super Shot
This recipe is a way to supercharge your health, improving the health of our microbiome. Our gut microbiome has many functions including inflammation, digestion, immune function and a balance of good and bad bacteria.
This recipe is designed to crowd out the "bad" and replenish the good bacteria.
As you know, bacteria are small, and we cannot see with our eyes so we don't need to eat lots of foods, but we do need to eat a variety. The focus here is on variety not quantity. Most people do not eat enough variety on a weekly basis.
Researchers have found that we need to eat at least 35 different foods weekly. The key here to this recipe is to switch it up weekly. We find it most beneficial when we use a blend of herbs, fruits and vegetables that you do not eat regularly or at all.
Ingredients
Examples:
1-2

inches

fresh ginger root

1-2

inches

tumeric

1/2 – 1

whole

beet

1

whole

apple

1/2

cup

dark green vegetables

ex: kale, spinach, broccoli

1

whole

lemon

juiced

1

sprig

basil

1/2

zucchini

1

handful

grapes

1

handful

pomegranate seeds, raspberries or cranberries

1/2

sprig

rosemary

1

stalk

celery

1

whole

carrot
Instructions
Prepare Mixture:
Add the 13 foods of your choice to a blender.

Add 1-2 cups of eater and blend until smooth.

Continue to add water until it is the consistency of a creamed soup.
Pour mixture into an ice cube tray – placing the extra into a glass jar.

Freeze mixture in ice cube tray.

Mixture in refridgerated glass jar will last 2-3 days.

Once mixture is frozen you can take the cubes out of the tray and store in a plastic freezer bag.
The goal is to eat 1-2 cubes a day. You can defrost and drink as a shot or add to a smoothie or soup.
Notes
Each week make a different mixture – you will find yourself feeling more energized after the first shot!