It's taken me a while to not connect my worth to my size.
But at long last, I grew tired of dieting. As someone who has struggled with disordered eating, learning to become a mindful eater has sometimes been a rocky journey. 
These days, mindful eating has made my life far richer and more enjoyable. I'd love for you to relish in this same peace with food and eating. Inner peace enhances every aspect of your life and enables you to be in flow with life's Universal Energy.
Are you ready to stop dieting?
As a dietitian, people tend to make interesting and sometimes inaccurate assumptions about me and my work: I'm the food police. I don't allow myself to enjoy eating fun foods. We should all be on a specific diet. Or heartbreakingly, I'll be judging you. 
Not even close! 
My clients tell me that they feel comfortable and understood, right from the beginning.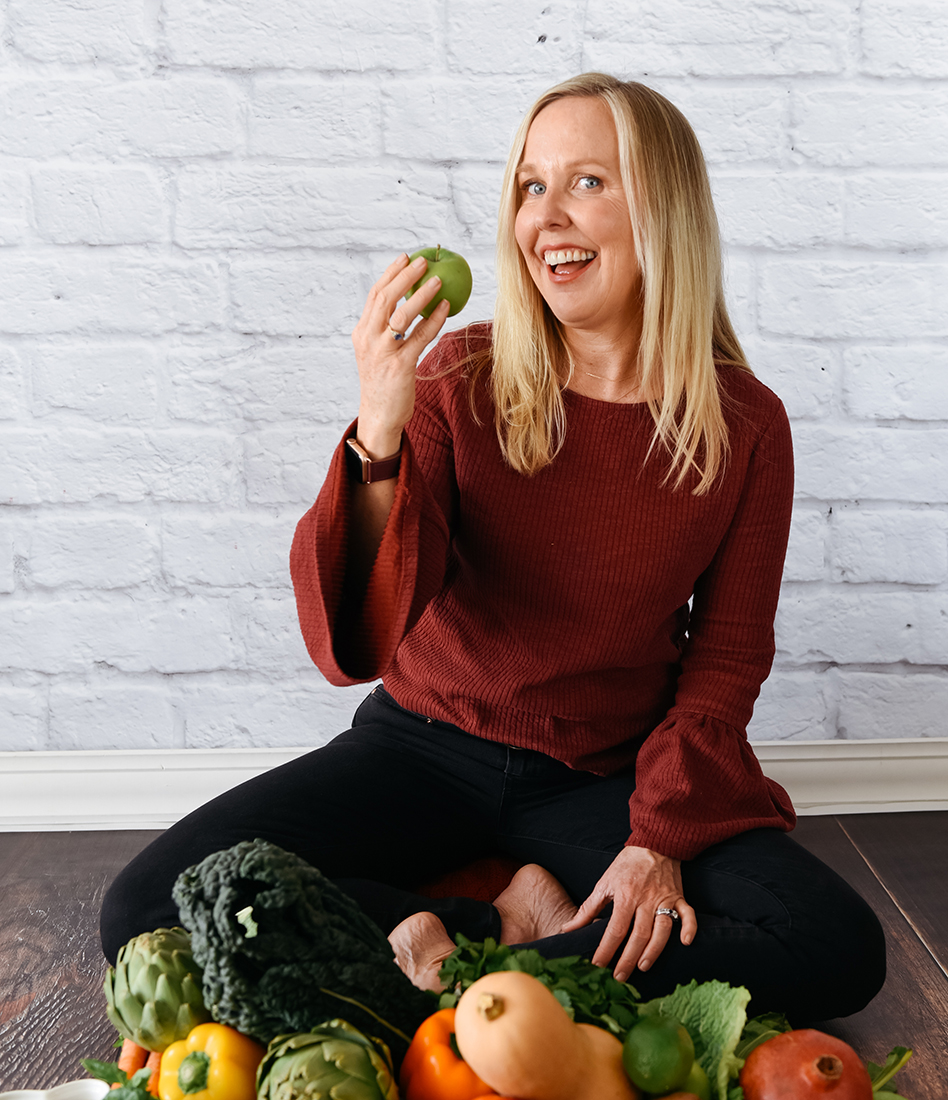 And the truth is: there are a lot of "right " ways to eat well, but most of us could use a little bit of help. I love when people finally feel good in their body so they can live the life they are born to live. Being in service brings inner peace.
While most of us would love a quick fix, lasting change is in the little habits that we build over time, with practice and support. I like to say that baby steps over time yield big results, and my clients agree.
As a lifelong learner, my nutrition training didn't end with my nutrition degree and internship. I will forever be seeking new skills and strategies to be able to better empower my clients. You deserve it. This means that you get the value of years of experience, trial and error distilled into your personalized plan to success. 
And since most of us do like a jump start, we have plans that start with a full-body restorative program, too. 
My team and I cannot wait to connect with you. Through our work together, you'll be happier and healthier than you've ever been before.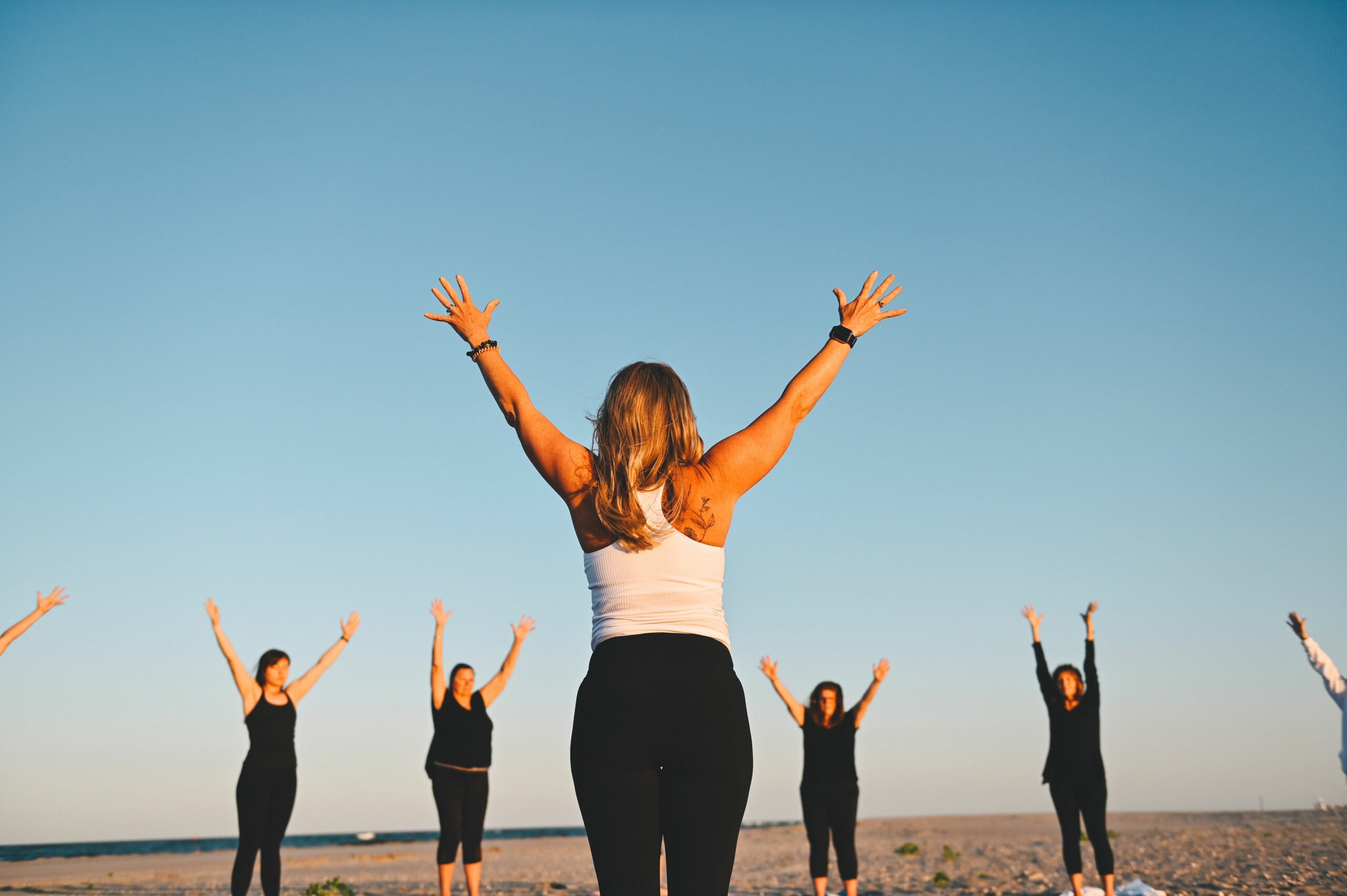 We value all people having the opportunity to awaken their full potential.
Your health is your greatest wealth.
Nothing is more important than that you feel your best.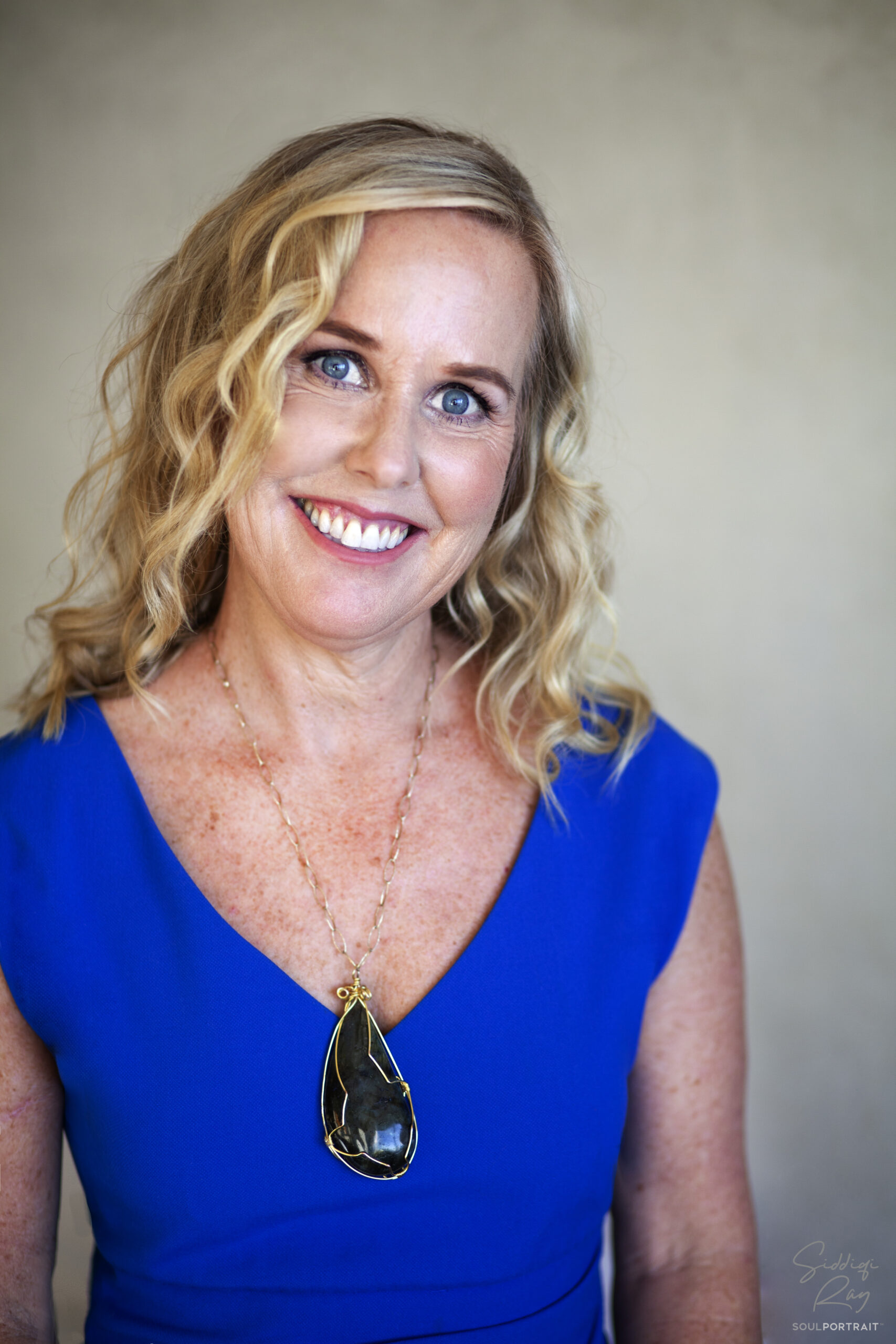 Georgia Saler RDN – Founder
Georgia Saler-Histon is an experienced Registered Dietitian Functional Nutritionist with a lifelong journey in the nutrition field. As the founder of Vitality Nutrition and Wellness Center she believes that health encompasses the whole being and begins with the food we choose. Her mission is to help others create a positive relationship with food by incorporating a wide variety of whole foods and mindfulness techniques into your everyday life. Georgia describes her nutrition counseling as an intuitive approach with evidence-based nutrition.
You may have seen her on RVNTelevision or Living Well!
Learn more
In addition to one-on-one Nutrition Counseling, Georgia leads small group programs and workshops that facilitate and foster achievement of individual health goals, overall well-being, and personal growth. She has received speaker's awards for her inspirational nutrition lectures to municipality employees, trade organizations, and community groups. To help take nutrition education to the next level Georgia leads cooking demonstrations, in person and virtually, to teach others how to prepare simple and quick meals that are delicious and nutritious.
Georgia is a Certified Tri-Yoga instructor in Basics, Level 1 and Level 2. Her passion for yoga and well-being has led her to teach yoga for over 25 years to children, moms-to-be, adults, and seniors. She leads international group yoga retreats in places like Italy and Greece. Georgia is a Certified Barre Instructor, has run 8 marathons, and hiked the 500 mile El Camino de Santiago journey.
For over 30 years Georgia has strived to live more sustainably and mindfully by following a plant-based diet and taking steps to reduce her environmental impact. Along with her family, she raises goats, chickens, and grows her own vegetables. In her free time, she enjoys going on long walks, playing with her granddaughter, creating new recipes, traveling, and relaxing with a good cup of tea.
Professional background
Registered Dietitian Nutritionist (RDN)

Certified Tri-Yoga instructor
Just for fun
I've run in eight marathons, but these days I prefer hiking. 

I am a mother to two vivacious children, one wild puppy and a grandmother to one beautiful granddaughter.

My next dream vacation is to go truffle hunting in Italy, with my dog Reishi who is a Lagotto puppy.

I love to garden, especially for the opportunity to grow specialty greens that aren't available at the grocery store.

Have you ever tried bok choy or purple collards?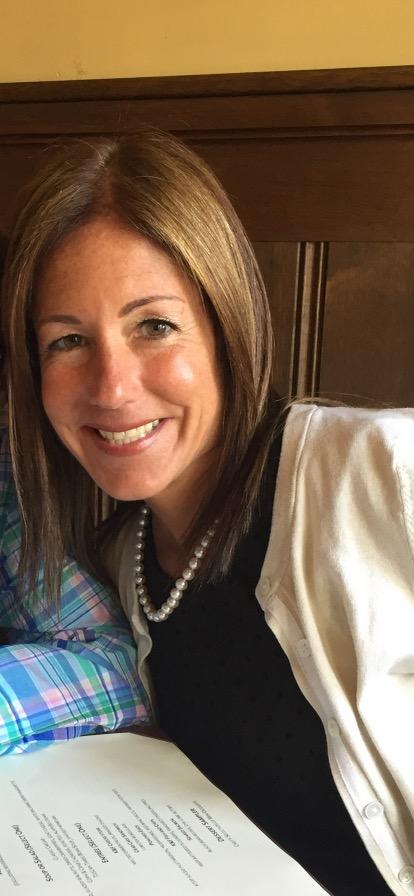 Joy Russomano, Registered Dietician
Joy is a registered dietician with over 23 years of experience. She started her career in Philadephia as a community dietician working for the Department of early youth, women and child services. She furthered her career as a long-term care dietician where she provided medical nutrition therapy to the geriatric population.  In 2020 Joy accepted the role as Clinical Nutrition Manager for Bacharach Institute of Rehabilitation. In conjuction with that position she has worked as the registered dietician for over 5 recovery centers locally and nationally (in New Jersey, Florida, Indiana and California).
Learn more
 Joy has worked one on one with thousands of clients with varying needs such as weight loss, disease prevention and management, women's health, eating disorder counseling, adolescent weight management, IBS, diabetes, cardiovascular hear, obesity and other nutrition concerns and conditions. 
Joy has received her Bachelors of Food Science and Nutrition from Drexel University, a BA in Marketing & Business from Rutgers University and Stockton University. 
When you meet with Joy one-on-one she will listen to your current lifestyle habits & nutritional goals to customize recommendations that are attainable and work for you. Joy is an advocate for finding the balance that works to attain a healthy lifestyle that is individual to you.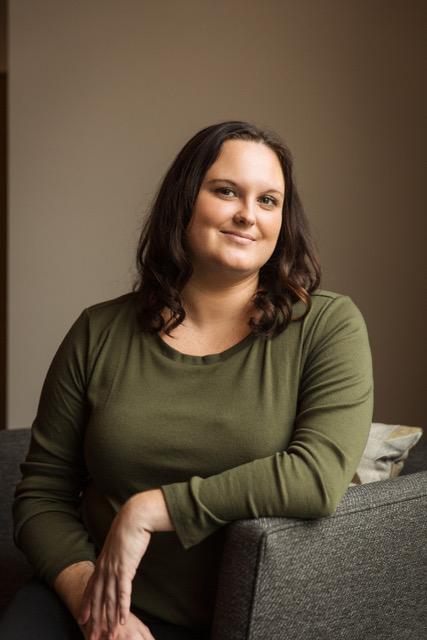 Kelly Richman, MSW, LCSW, CCTP
Kelly has a bachelor's degree in psychology from Rutgers University and a master's degree in social work from Monmouth University with a specialization in clinical practice with children and families. After originally pursuing a degree in teaching, she took one general psychology class and knew that she had to make the switch! A lifelong desire to better understand the human mind and how people relate to themselves, others and the world around them quickly developed. After years of working within community mental health settings, Kelly decided to pursue her dream of helping others find their voice, feel empowered, and work through self-limiting beliefs by opening her own counseling practice. She has completed training in trauma informed care, and is a Certified Clinical Trauma Professional. With a continued desire to learn and bring the most effective tools and techniques to her clients, she is currently pursuing certification in intuitive eating.
Learn more
In recent years, Kelly has made it her mission to help people heal, embrace their individual strengths and work towards reaching their personal goals by providing a warm, safe and supportive environment. She currently specializes in working with women who may be experiencing anxiety or depression, are navigating major life transitions, may be having difficulty finding a sense of fulfillment or purpose within their lives, or are struggling with self-esteem and body image concerns.
After years of working to combat the diet mentality and find true peace within her own body, she felt inspired to help others do the same. It was clear just how much work needed to be done regarding the connection between self-worth and physical body appearance, and she was up for the challenge! Working from a body positive approach, clients are supported as they work to develop new beliefs surrounding the way they view themselves. The ultimate goal is to help clients not only make peace with, but also develop a loving, compassionate and healthy relationship with the body that they are currently in. Kelly is excited to team up with Vitality and continue this work in order to help as many people as possible!
When she is not working with clients, Kelly enjoys watching the sunset on the beach, walking by the water, spending time with friends, writing and traveling.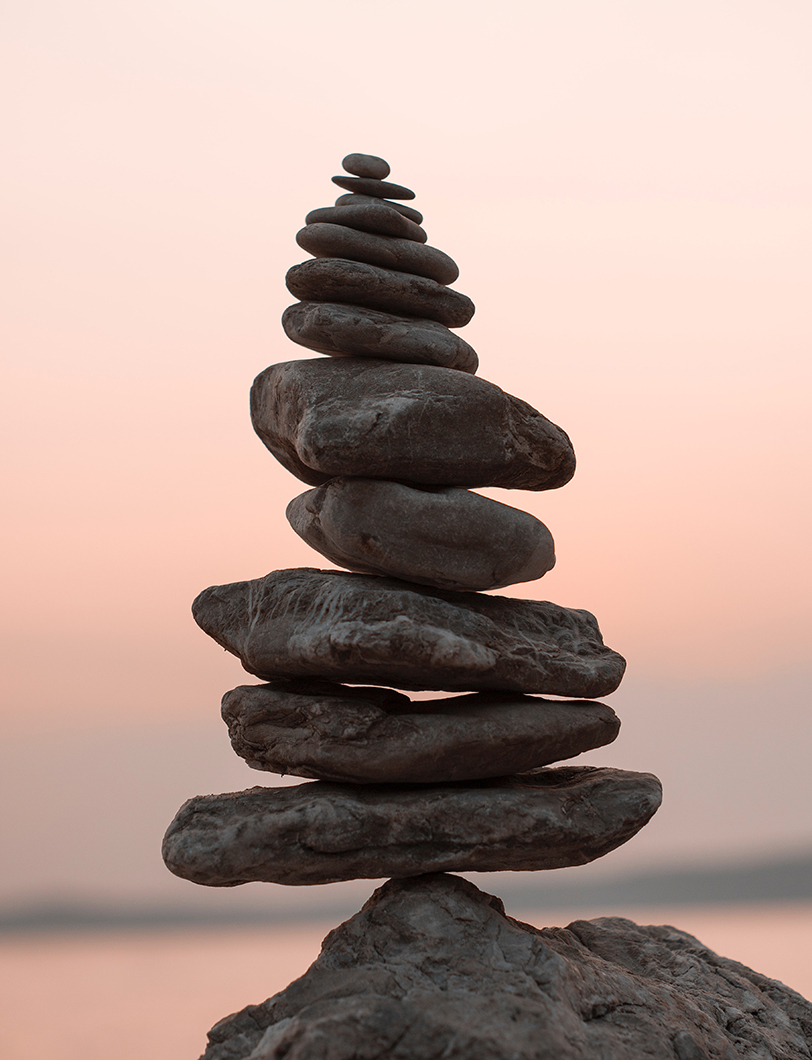 Nancy Deckard MAT, C-IAYT, E-RYT-200, Yoga Therapist
Nancy has been teaching yoga for 16 years. She believes that yoga changes lives, and sees yoga therapy as a powerful process that empowers people to progress toward improved health and well-being. As an educator for over 30 years, she brings her teaching talents to her career as a TriYoga teacher and Yoga Therapist.
Learn more
Her yoga journey began with TriYoga certification in Basics, Level 1 and Level 2. A strong desire to share the benefits of yoga led her to Gilda's Club of South Jersey where she began a yoga program for those touched by cancer. She continued exploring the therapeutic effects of yoga at Duke University School of Integrative Medicine in 2009. She has recently completed the Yoga Therapy Teacher Training Program at TriYoga Boston, fulfilling the requirements of the International Association of Yoga Therapists.
And now she is passionate about making a difference in your life through yoga therapy. She is ready to help you to use the tools of yoga to improve all aspects of your health and well-being.
Nancy enjoys spending time by the water with her husband, grown children, and grandchildren. She enjoys early morning walks by the ocean and bayside sunsets, as well as growing her own vegetables and herbs.