Heart health is something that we all need to pay attention to, not just those who are diagnosed with heart disease. As we know, we all…
Heart health is something that we all need to pay attention to, not just those who are diagnosed with heart disease. As we know, we all need our hearts to beat 24/7, 365 days of the year! Unfortunately, every 36 seconds in the United States, one person dies from cardiovascular disease(CVD). This equates to 1 in every 4 deaths being due to heart disease and complications from it, making heart disease the #1 killer of men and women in the United States.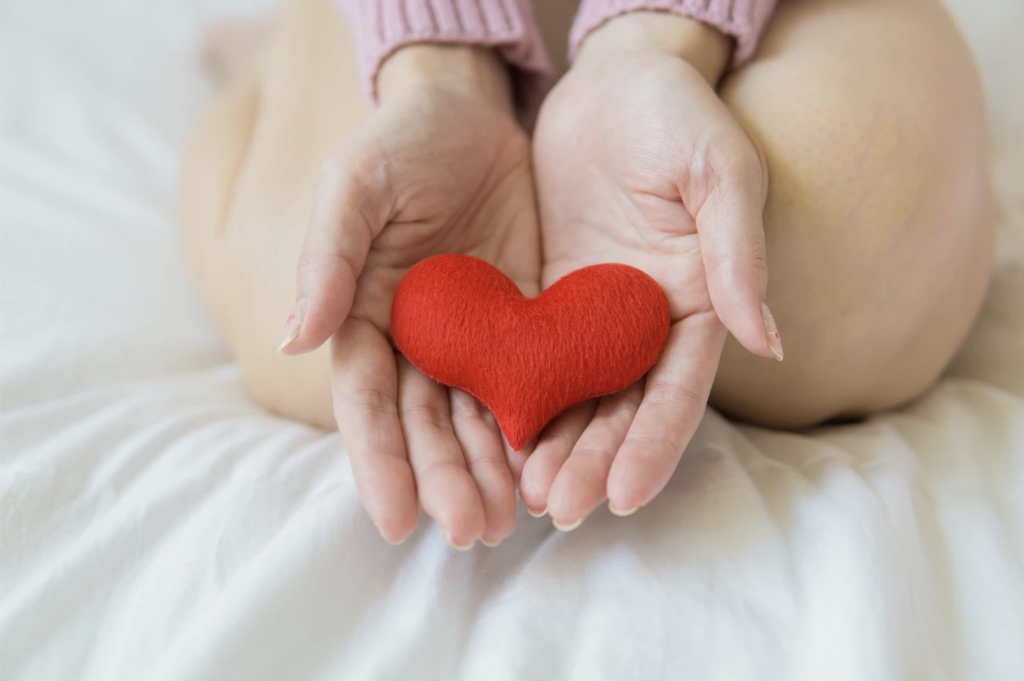 Heart disease is not something that develops overnight or can be caught like the common cold. A majority of cases are due to the day-to-day choices we make – decisions concerning diet, lifestyle, sleep, stress, and more.
The good news is you can improve the health and function of your heart! It starts with an evaluation of your diet, stress, sleep, and activity. Diet and lifestyle factors and major contributors to heart disease, as well as the management of CVD. A diet rich in vegetables, fruits, whole grains, nuts and seeds, lean proteins, beans and legumes, and healthy fats is protective for the heart and body in general.
Lifestyle factors are important also! Prolonged everyday stress, smoking, alcohol consumption, lack of physical activity, and other conditions such as diabetes, high blood pressure, and high cholesterol also play a major role in someone's risk for heart disease.
What steps can you take to improve your heart health?
– Fit in That Fiber – Fiber is found in plant foods and is essential for a heart-healthy diet! Fiber intake should be a minimum of 25g/day for women and 30g/day for men. By eating a diet rich in colorful fruits and vegetables, whole grains, nuts and seeds, legumes, and beans we can achieve this goal and even surpass it! Do you know where your fiber intake is? We love the Cronometer app and website for tracking fiber intake. Log your food for 2-3 days to determine your current intake. Work on reaching that 25-30g goal by increasing your intake by 3-5g per day. Remember to increase water as we increase fiber to prevent any digestive issues!
– Cut the Junk – By replacing packaged and processed foods in the diet with whole foods (foods in their natural state) we are eliminating tons of the added harmful ingredients. Sodium and sugar are considerably high in most processed and packaged foods. Excessive intakes of these ingredients contribute to heart disease and poor health in general. Try swapping your afternoon energy bar for some nuts and an apple or some veggie sticks and hummus!
– Hello Healthy Fats – Fiber will aid in bringing down the LDL or 'bad' cholesterol associated with increased heart disease risk – but what about the 'good' cholesterol, also known as HDL? We can raise good cholesterol by incorporating Omega-3 fats into our diet in the form of flaxseeds, chia seeds, walnuts, fatty cold-water fish such as salmon and mackerel, olives, and cold-pressed olive oils, and avocado.
– Get Moving – Aim for 30 minutes of physical activity 5 days per week. If you are someone who doesn't know where to start, walking is a great way to get into exercise! A brisk walk each day can reduce blood pressure, improve metabolism, promote weight loss, improve blood sugars, and improve digestion.
For a more in-depth look at heart disease and nutrition attend our Heart Health 101 webinar on February 24th at 6 pm! We will be discussing supplements for heart health as well as cooking hacks to ease your stress. You will leave with action steps for you to work into your daily routine.
If you are someone who struggles with making changes on your own, we have a whole team of dietitians and nutritionists here to help! Call and make an appointment at 609-904-5627 or reach out online!