Adequate nutrition plays an important role in bone health. Twenty percent of women over the age of 50 are affected by osteoporosis, a bone disease that occurs when bone mineral density and bone mass decrease. This change in bone mineral density and bone mass increases the risk of fractures. Approximately 1.3 million fractures a year are related to osteoporosis! This disease is often referred to as a "silent" disease because many do not know they have it until they break or fracture a bone.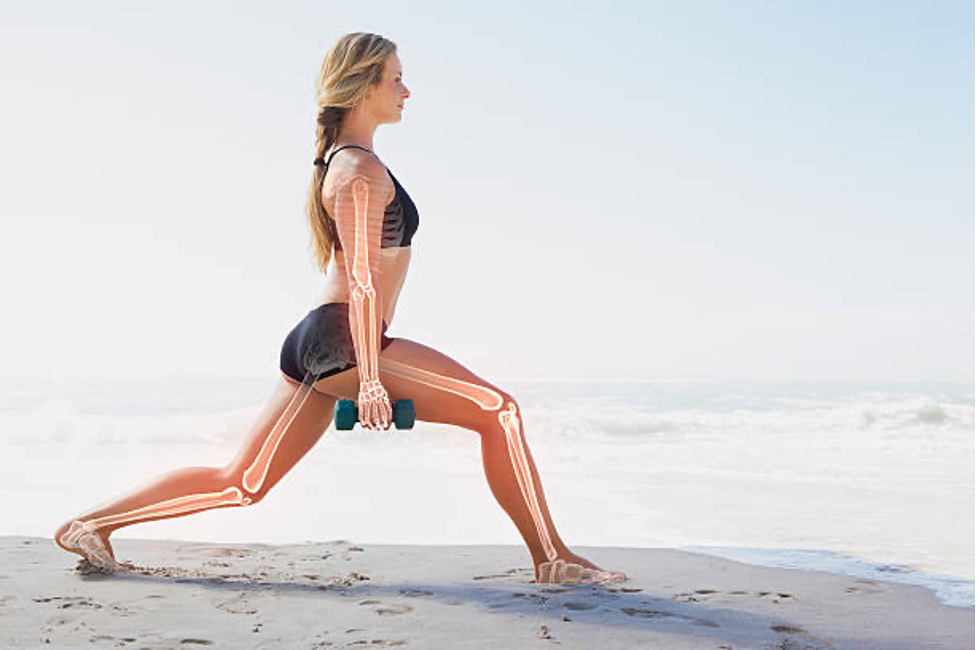 ---
Who is most at risk for developing osteoporosis?
slender, thin people
fair-skinned people
women (most common in white and Asian women)
those with increased alcohol consumption
those with high sodium intake
people on PPI or acid blockers
people who have autoimmune diseases such as diabetes, RA, Lupus and Celiac diseased
---
How can nutrition play a role in keeping our bones strong:
Calcium and Vitamin D are essential for building healthy bones at all ages. Approximately thirty percent of calcium in dairy products is absorbed. Some plant compounds such as phytates and oxalates can decrease calcium absorption by binding calcium. Phyates are found in beans/nuts, seeds and foods high in oxalates include: spinach, swiss chard and beet greens. A low Vitamin D status will also cause a lower absorption of calcium.
---
How much calcium and vitamin D is needed per day?
Recommended Calcium and Vitamin D Intakes
Life-stage group
Calcium mg/day
Vitamin D (IU/day)
Infants 0 to 6 months
200
400
Infants 6 to 12 months
260
400
1 to 3 years old
700
600
4 to 8 years old
1,000
600
9 to 13 years old
1,300
600
14 to 18 years old
1,300
600
19 to 30 years old
1,000
600
31 to 50 years old
1,000
600
51- to 70-year-old males
1,000
600
51- to 70-year-old females
1,200
600
>70 years old
1,200
800
14 to 18 years old, pregnant/lactating
1,300
600
19 to 50 years old, pregnant/lactating
1,000
600
---
Other lifestyle choices to minimize osteoporosis risk:
exercise (specifically strength and resistance training)
cutting down on alcohol intake
limited processed foods high in sodium
limit soda intake
minimize caffeine intake
quit smoking (if you do)
talk to your doctor to check if any of your medications can cause bone loss
---
Meeting with a dietitian to review your diet and lifestyle habits is a great way to ensure you are doing the most you can to build and sustain strong bones.
Sources:
https://www.bones.nih.gov/health-info/bone/osteoporosis/overview
https://www.bonehealthandosteoporosis.org/patients/treatment/nutrition/