Wellness RENEW Yoga Retreat to Tuscany, Italy.
Are you looking to RENEW in 2023 Tuscany Italy will take you on a majestic journey all while experiencing the joy and peace of reconnecting to yourself and nature.
---
Retreat Details
What is included:
9 nights stay
Vegetarian breakfast and dinner daily
Daily Morning TriYoga with Georgia Saler RDN or Nancy Deckard MS-C-IAYT
Daily Evening Therapeutic Yoga Practice
Guided Meditation
Nature Hikes
Blissful time out – allowing you to reconnect to yourself and nature.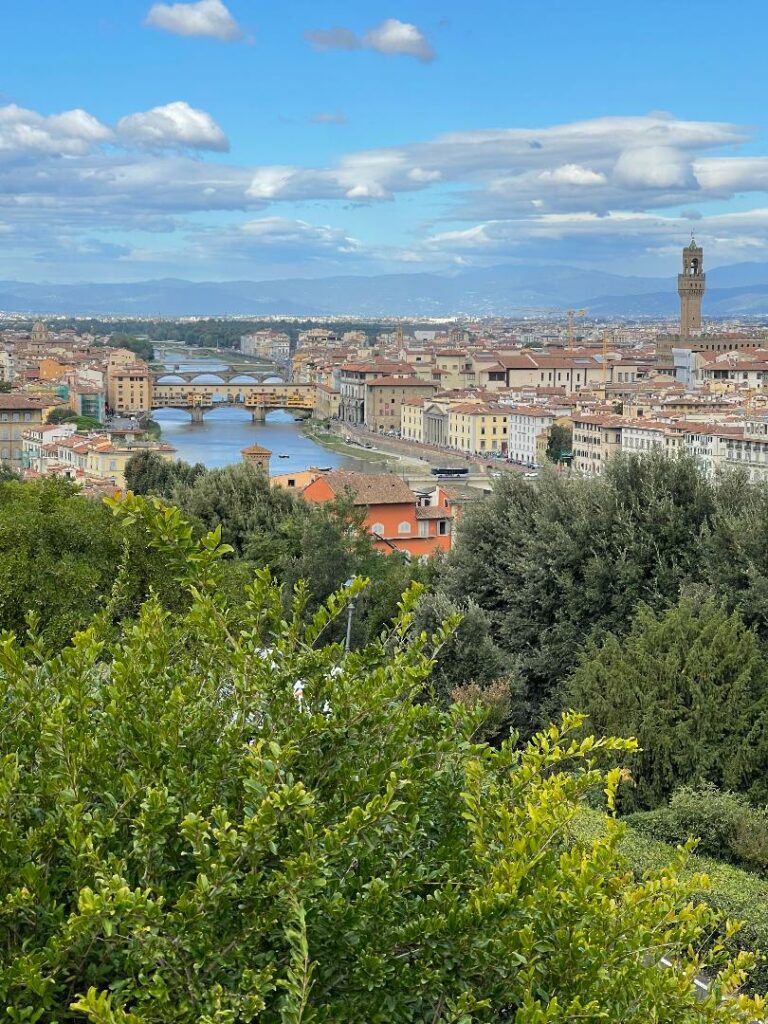 Excursions (all included):
Medieval Restored Castle near Rome on the coast. We will spend 3 nights at the castle and we will spend 1 day in Rome. You have the opportunity to explore the Vatican, Trevi Fountain, and Spanish Steps.
Enjoy going to Tuscany and staying in a Spa Hotel where we will explore the 13th century San Gimignano, a small walled medieval hilltown with incredible views of Tuscany. Here they are known for Saffron and white wine.
The day spent at the Thermal Springs is for a day of healing.
We will be taking in the sights during a 6-mile hike along the Francigena – a famous pilgrimage route that ends in Rome.
We will explore Siena – the famous Piazza II Campo site of Palio, the Duoma, cafes, and shops.
We get the chance to explore where famous movies such as James Bond and The Quantum of Solace were filmed.
As we travel to Florence it is another opportunity to explore the museum Uffizi, See David, and the center of Florence – Duomo otherwise known as Cathedrale de Santa Maria Del Fiore.
What is NOT included:
Airfare
Transfers
Travel Insurance is strongly recommended
Payment Details:
starting at $3495 per person (double occupancy)
starting at $4395 per person (single occupancy)
$500 Non- Refundable deposit due at time of booking
Final Payment due April 1, 2023
Booking Provided by Healthie
What past retreat travelers are saying:
A dear family member who passed away a few years ago would always say "life is not a dress rehearsal". We have all learned in the last few years that no truer words have ever been spoken. We know all too well that tomorrow is not guaranteed to any of us and we must do the things we want to do now before we lose the chance. I went to the Amalfi coast in May on the RENEW retreat. It was life changing for me. Not only did we enjoy daily yoga and meditation in beautiful surroundings along with plenty of time for sightseeing, but the food was wonderful. With dietary challenges it is often difficult in this area to find fresh, delicious, healthy options that are made from just picked fruits and vegetables from the local farms. I was able to sleep better and feel healthier than I had in years. As a bonus, I also made 14 new lifelong friends, most of whom I only met recently. I decided to go on the Tuscany trip in October for so many reasons. I hope you will join us.

Patricia Peiffer
Cancellation Policy:
$500 deposit is non-refundable for all cancellations.
Cancellation 3 months notice: Balance (minus deposit) is 50% returned.
Cancellation less than three months (but over 1 month) 25% returned.
No refunds will be issued for retreats canceled with less than 30 days' notice.
Covid Information:
If you are fully vaccinated no test is required.
If you are NOT fully vaccinated a negative test is required 48 hours prior to arrival.
---