Do you know the power of a healthy dietary regimen? The dietary choices we make play a huge role in overall health and longevity. …
Do you know the power of a healthy dietary regimen? The dietary choices we make play a huge role in overall health and longevity. Research estimates that in the United States, 90% of type 2 diabetes, 80% of heart disease, and 70% of stroke & colon cancer are preventable by diet and lifestyle choices. With the pandemic, we've seen that many nutritional factors play a role in determining the severity and risk of death associated with Covid-19. As we learn more about the power of nutrition there has been a significant shift in the way we approach our food choices. Unfortunately, with the increased awareness on nutrition, there's been an increase in public confusion, fad diets, and deceitful marketing. Nutrition doesn't have to be complicated, frustrating or overwhelming, and eating healthy doesn't have to mean giving up enjoying food. Read on for some simple tips that can have a big impact on your health.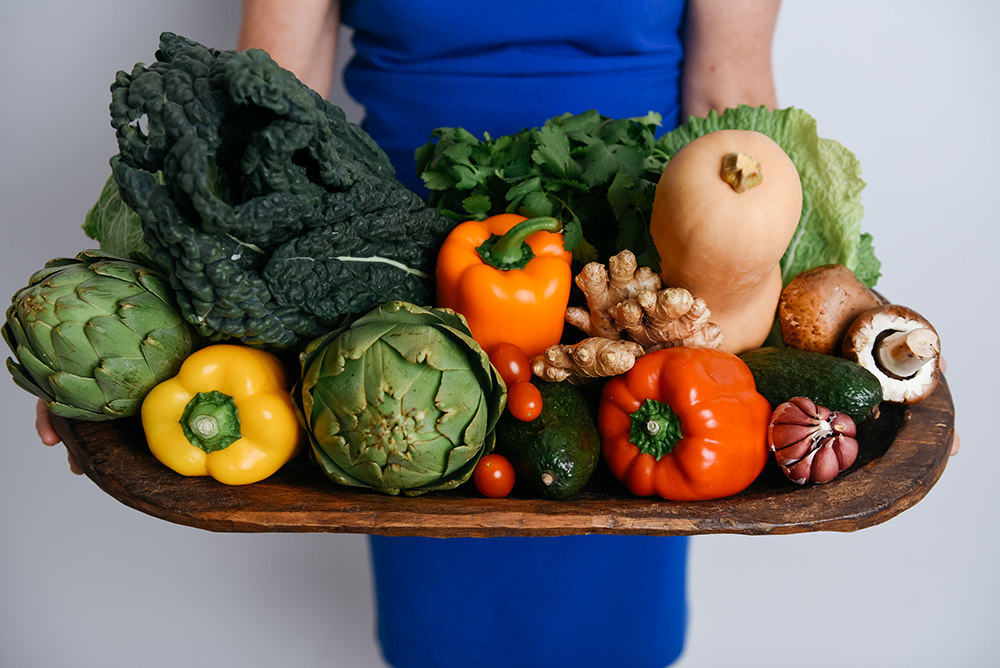 1. Focus on Fiber.
One area of nutrition that everyone agrees on is fiber is fabulous for our health! It's recommended that adults get at least 25-35 grams of fiber (from food) every day. Sadly, most people get less than ½ the recommended amount. Fiber helps maintain healthy bowel habits, reduce the risk of colon cancer, and maintain health gut bacteria. Fiber is crucial for maintaining healthy cholesterol levels & preventing heart disease. Eating fiber at every meal is one of the most effective ways to maintain stable blood sugar & controlling portions. Fiber rich foods keep you full longer, helping to maintain a healthy weight.
2. Reduce added sugars.
Did you Know that added sugar is hiding in 74% of packaged foods? To make foods "low-fat," many food companies replace added fat with added sugar. You may be surprised that most yogurts, energy bars, condiments, sauces, breads, and salad dressings all have added sugar. There are over 61 ingredient names for added sugar so pay attention to nutrition labels and look for ADDED SUGARS. The USDA Dietary Guidelines recommends no more than 6 teaspoons (24g) of added sugar for women and 9 teaspoons (36g) per day for men. High added sugar intake creates inflammation in the body and is a major source of oxidative stress. This directly influences longevity in many scary ways.
** 1 tsp of sugar = 4 grams
3. Incorporate more plant-based proteins.
Eating adequate protein is necessary for good health, but focusing on meat as your main source of protein increases your risk of all the major lifestyle diseases. Working to increase plant proteins will not only decrease your risk for disease but it will also decrease your environmental footprint! Don't feel like you need to become a vegetarian to focus on plant protein. Try small changes like Meatless Monday (or any other day), or focus on including meat only at one meal/day to start. Even just reducing meat portions to the palm of your hand can make a big difference for you and the planet.
Excellent sources of plant protein:
· Nuts (or nut butters) & seeds
· Beans and lentils
· Tofu
· Tempeh
· Peas
· Oats
· Quinoa
· Soybeans
4. Use the 50% rule to build your plate.
When building your plate, shift your portions towards balance by making ½ your plate fruits and veggies and ½ your plate meat and grains. This is something easy and practical you can use to assess the balance of macronutrients in every meal you eat. This is an especially useful tactic when you find yourself in a situation where you may not be able to control ingredients of your meal and healthy choices are limited. Focusing on balance of macronutrients is crucial to controlling blood sugar spikes and controlling appetite!
5. Eat your fruits and vegetables!
A new study released by the American Health Association found that people who meet the recommended servings of fruits and vegetables live longer than those who don't. When vegetables are seen merely as an obligatory side dish at dinner, it's hard to meet the recommended 3-5 servings per day. There are so many delicious ways to eat vegetables so keep experimenting if you struggle to enjoy eating vegetables. Try adding leafy greens to smoothies or adding veggies to eggs to get vegetables in even at breakfast! Our website is full of delicious recipes that will show you that veggies can be much more than a side dish so check them out and try something new!
6. Supplement to fill the gaps:
According to the USDA, CDC, and the famous National Health and Nutrition Examination Survey (NHANES) study, Americans are overfed and undernourished.
• 90% are deficient in potassium.
• 70% are deficient in calcium
• 93% are deficient in Vitamin E
• 67% are deficient in Vitamin C
• 79% are deficient in Magnesium
• 42% are deficient in Vitamin D and 90% of Americans of color
are deficient and 70% of elderly are deficient in Vitamin D
• 44% are deficient in Vitamin A
Taking a high-quality absorbable multivitamin and mineral supplement may fill the gap where your diet falls short. Vitality Nutrition & Wellness Center uses nutraceuticals that
avoid binders and fillers. They are the closest supplement taken by mouth to IV nutrition. They enter the bloodstream in just 10 minutes! Contact us for more information and for free samples at vitalitynwc.com
No time like the present!
No matter where you are now, improving your nutrition will change your life! If you are one of the many people who are struggling to manage your diet alone, working with a dietitian is a great idea for you. At Vitality Nutrition and Wellness Center we have a whole team of dietitians and nutritionists here to help and we accept insurance. Call and make an appointment at 609-904-5627 or reach out online.